In the hands of Covid-19
Welcome to the three part series covering Podiatrist Trevor Prior and his experience in a London Hospital 
Part 3
Trevor was still in the hands of Covid-19. You can read Part 1 and Part 2 if you missed these here.
June 2020. The effect of Covid-19 had not left the hospital but was improving. His contribution toward the Proning Team was nearly done and in this final article he reflects on these latter days as numbers finally tumble in London. Elsewhere trouble looms from riots provoked by a death in Minnesota which spread internationally. The impact of course created packed crowds and violence necessitating more health care intervention. The events were swiftly followed by a surge of warm weather which brought crowds flocking to the beaches along the south coast. Any sense of social distancing was lost causing health care workers to wonder why they had worked so hard! 
---
New advances in managing Covid-19
Trevor's time was paid for as part of an additional voluntary team. He knew that his role was coming to an end but also knew how much he had appreciated the chance to work with such amazing people.
Recognising that days disappeared or just coalesced with similarity he just says, 'I've lost count!' as he yawned into the tape recorder. He had just finished proning someone after a long day.

I met a consultant in diabetes who seemed pleased to see me who requested a consultation for a patient on the ward. I noticed the type of PPE that was being used. It was so different to the kit we had been using despite following national guidance.
By now the population would have seen and read the wide variations of masks, from cloth to paper. Filtered ventilation to hoods with their own air supply.
If Covid-19 (corona virus) was seen as a belligerent in a war against Britain, then the lack of PPE and specialised masks, would be compared to the lack of shells during the First World War. PPE was set to become the symbol of the lack of logistical preparedness. Perhaps this destined to become enshrined in future history books.
Trevor checked out the patient on the ward finding that he had a neuro-ischaemic ulcer. The x-ray showed calcification redolent of narrowing of smaller blood vessels. This meant numb with poor circulation, not an ideal finding.
---
The Pace Slows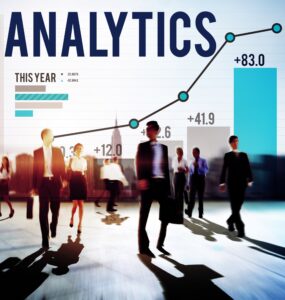 Back in his high dependency location there was new learning about ventilation, lung capacity and tidal volumes. He added this to his revision of respiratory medicine. His reading was paying off in the same way that learning a language helps communication in a foreign country. Looking down at one patient with 'sats' at 70% he quickly realised that survival would be touch and go. The patient was unfavourably in the hands of Covid-19 and was not going to make it. 
By the start of May, the briefing meetings were definitely different. Rather than being rushed now, there was time for reflection. How effective certain interventions had been and what made a difference. One particular patient we had concern for had had a tracheostomy.  Moving such a patient meant the tube had to be clear of the bed. This led to us looking at what equipment might be useful to help with the manoeuvre. A Montreal Matt had a big aperture for the stomach and a good head support was needed. They only had the gel support which is okay for routine surgery but not where clearance was necessary that had to last for 16 hours. I decided to go on-line and make enquiries and found a particular company which made proning equipment and included a specialist face mask and stand with additional foam to raise the face, chest and pelvis. The company were really helpful and willing to despatch a unit by special delivery for the next day. Following discussion with the proning, anaesthetic and ITU leads, they were really keen and ordered a couple straight off.
Tracheostomy takes over from the standard endotracheal tube so it removes both the external pipe from the mouth. This allows better oral hygiene and dental care for patients undergoing longer life support. A semi-permanent tube is inserted through the front of the neck and suction can still be used to clear the airway. Trevor looked out for the delivery feeling personally responsible. He knew time was also passing as the patient with the tracheostomy needed to be proned urgently.  There appeared to have been a delay in receiving the promised equipment.
I e-mailed the company supplying the equipment when I found someone who was off duty to help me track the delivery to the Bethnal Green Depot.
This was Saturday and staff were thin on the ground as it was the weekend. As for the delay he said:
The equipment sat there and they (the depot) were advised not to deliver to Homerton presumably because the receiving post room at our hospital was shut! 

Trevor then called the site manager undeterred by this obstacle. Following discussion with his anaesthetic colleagues they were unable to contact the depot by telephone. It was before one o'clock so Trevor decided, as the depot was not far away, to go there and see if he could collect the equipment.
The anaesthetists did not know that Trevor had gone to the depot until he came back with the kit.
Upon arrival the gates were shut but I spotted a postman. I legged it after him and told him we were awaiting some important kit for ITU at Homerton. A manager was found and he could not have been more helpful. I think it was the first time in my life I could say to someone that you literally may have saved someone's life! Irony is often a bitter pill.
By the time Trevor had got to the patient he had deteriorated further.
We checked over the new kit and practised using it in order to anticipate the manoeuvre. In the end the patient could not be proned and sadly passed away over night. Next day I spent some time going over the skin lesion audit we planned for the ward and Covid patients. We were still wanting to go ahead with this.
Trevor was keen to start work on the skin study knowing that there was no time like the present to capture the picture. In fact, it became a feature of reports in the British papers that scientists worried about the sample for studies being less effective once numbers of infected cases reduced offering lower samples.
There were questions about the new kit. Could it be used for 16 hours? This particular patient had an endotracheal tube. One aspect was to ensure the tube which is held in place with an anchor was not pressed against the face and so the mask was not considered appropriate. We turned this man in the traditional way. This was successful as his sats went from 92% up to 100% immediately.
Trevor went back to the company and found out that the new mask could be used for 16 hours. He noted that other units did not use the Anchor Fast to secure the endotracheal tube as at Homerton, but the traditional method of a tie was not found just as stable. Thus, the proning head masks would be more suitable for those patients with a tracheostomy. In addition, these masks would then be of value to the surgery team for those operations that require the patient to be prone. It was for this reason that new proning head masks were felt worthwhile looking at. There is no doubt that a sad part of any crisis often brings new ideas and development to the fore.
Innovations started to blossom all around the UK to make life easier, no less so in the field of medicine.
As the day closed he was unsure how much more he would be involved as he thought they were over the worst of it. He recorded,
It has been a fascinating experience…
He diary concluded by saying working with teams had benefits to understanding how people carried out their roles and hoped for closer working relationships with people such as physiotherapists. 
Lots of different things had come from it all…
---
After effects of Covid-19
Podiatrists, dentists and GP surgeries all had to alter their own ways of working. The former two were unable to work until new working practices were put into place. For the patients who had been proned, evidence was to show that endotracheal intubation carried far more problems than had been anticipated. 
Yes, lives had been saved but there would be the months after that patients faced extreme tiredness and lack of breath.  As June commenced, The Daily Telegraph headed the article about coronavirus recovery.
The Chartered Society of Physiotherapists were worried about the effect after patients left as they would still need help. Trevor had identified the problems with weakness in the musculoskeletal system. The only way to manage this was the laborious methods of one on one contact helping people to increase their muscle strength. Help their range of joint movement and give them confidence to walk again. Long periods of immobility causes loss of confidence as much as anything.
Dr Stephen Fabes an A&E doctor working at Guys & St Thomas' NHS Trust in London pointed out in an interview to the Telegraph Magazine (23/5/20) that,
initially, patients lose 2-3% of their muscle mass per day in ICU: we will need physios. Eighty per cent suffer psychological trauma and PTSD (post traumatic stress syndrome) is commonplace: we will need psychologists too. How lungs will be damaged in the long term remains to be seen… 20-40% of patients in ICU with Covid-19 require renal replacement therapy to treat damaged kidneys…
Fabes pointed out somewhat ironically that,
It is not ventilators that will be needed but costly dialysis machines. One can see a picture far beyond the immediate needs of the virus and saving lives. If we consider the patients as important, we must also turn to the effect long hours, unusual sights associated with grief at losing colleagues and patients has impacted on health workers.
Indeed, most patients were older, male and had medical diseases, but not everyone fell within these criteria.
Trevor felt he could deal with the effects of the ITU crisis, but then he would admit that he only saw a small percentage of what full timers who deal with ITU and ICU as part of their normal practice see. There is no doubt that the experience has left a huge impression and sadness at the sights that he did witness. More than anything it now helps him put his life and work into perspective. He can see how podiatry can be extended beyond his own training and that by being flexible, and pushing his own scope, he can be more useful. Other colleagues in the same field doubtless feel similarly. 
Andrew Haldenby points out in an article written in April (25/4/20), again taken from the Daily Telegraph. …
There had been a bonfire of red tape. Staff have been allowed to re-train in new disciplines in a way traditional professional guidance would not have allowed.
The Covid-19 story has not ended
And so we reflect on the first months of the pandemic when a Podiatrist went viral.  The story has not ended for the UK or most other countries scarred by the Corona virus. Much has changed and in all likelihood will remain altered as we are unlikely to return to the days before when most of us did not even know where Wuhan was on the world's map.
---
Thanks for reading in the hands of Covid-19 published in three parts from the diary of Trevor Prior and written by David R Tollafield.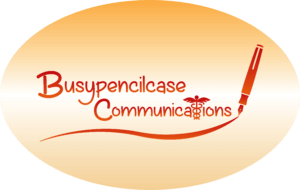 published by Busypencilcase Communications Ltd (Est. 2015) under ConsultingFootPain