'Identity Branding'
Welcome to 'Branding Podiatry'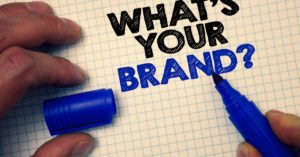 How is foothealth packaged in the UK? 
Now this is perhaps the question that needs to be asked if not addressed.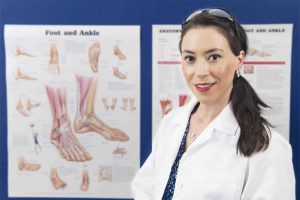 Podiatry offers a good career and should be an inspiration, and yet lives in a quagmire of confusion. In this series of five articles for the article How Do We Package Podiatry? was published between December and February and only available for registered clinicians signed up to Reflective Podiatric Practice.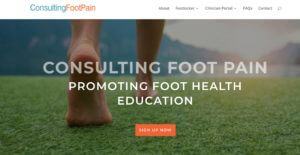 I shall delve into the subject of where podiatry sees itself. Using the views of podiatry researcher Dr Lisa Farndon, known for looking into professional trends. Brand author, Catherine Kaputa and Sonia Gregory from Freshsparks.  The journey will take us through various mediums each of which may impact on how we need to drive forward our foot health brand as a product within healthcare. As always examples and anecdotes are important.
---
A new podiatry book for 2020
Below you will find publication dates, titles and a brief summary and extract from each article as part of Reflective Podiatric Practice newsfeed on clinical practice and management. The series published last year was so successful that I have decided to expand the material into a book called
Selling Foot Health as Podiatry
This material will be available to all and cover the content shown below together with new material and new data on NHS referrals.
Watch this space
---
Part 1: The Burden of Foot Health
Friday, 6th December
Frustrated that I could not cure patients led me toward podiatric surgery. After 40+ years I realise that it was not the fact that I could not cure as much as I did not understand why I could not cure. Podiatry is pretty impressive today when compared to only 1/2 century ago. There are those areas highly rated and others which are of equal importance and yet unrecognised..
Simple communication

Brand Podiatry

Core Podiatry

Specialism

Pseudo-specialism

Affordability & economics

The Underrated Specialty

Management & NHS Teams

The Internal World versus the global market
---
Part 2: Looking at the whole canvas
Friday, 20th December
A need to constantly review a market is essential to survival in business. We have to emerge with new ideas. In the garden we cut back plants and reseed, so in business we have to recognise there is no Garden of Eden, just hard work.
Branding & Competing

Is ability to brand determined by age?

Basic advertising

Morals and ideas

We should brand what we do

M.A.I.D. Mobility/alignment/integrity/discomfort

Who deals with the features of MAID?

Self & Us

Reflect on medicine's development

speaking personally

Distortion of a brand

Alien to refer?
---
Part 3: Giving Credit to our Brand
Monday, 6th January 2020
Podiatry can at last enter the true medical field with new opportunities and if wise will use these to rebrand. Above all professions, podiatry has a reach in educational, academic and clinical fields than many other so called allied health carers.
This is your brand

Shared Practice

What works best? What is reliable?

The Management

New Clinical Skills

Be different. Don't copy

Medicine's dilemma and the future

Make the message clear

Packaging

Conferences, meetings and journals
---
Part 4: Logo, Brand, Strap Line
Monday, 20th January 2020
Logos go on office fronts, business cards, headed paper, your information sheets and even your clinical clothing. Logos identify with your brand, instant recognition, professionalism, knowledge that the logo stands for a reliable service, that the service is effective, price sensitive, assured, regulated and believes in you.
A Quick Google

Logo & Tagline

Perceptions of the independent sector

You need to deliver a message, but who to?

You will need people to test your product and offer testimonials

How to go about testimonials

You will need evidence that you see people.

Making decisions

Blogs
---
Part 5: How Do We Deliver the Message?
Friday, 7th February 2020
Your brand should be visible and reflected in everything that people see when looking at your business, product and service. If you have a website can you compete with others. Your job is to see patients not maintain websites and all the information required? So how are you going to manage?
Publicity

Dealing with poor feedback

Now let's be positive. All feedback is good!

New innovations – website connections

Visual acuity

Paid advertising

Your message must be understood. We need to know who you are?

Communication etiquette

How not to

Clients and competitors

Brands are not always visible

Accessibility is important
---

Thanks for reading 'How Do We Package Podiatry?' written by David Tollafield. First published by Busypencilcase Communications Ltd 14th November 2019. Updated April 2020.