Welcome to 'Introduction to Factsheets'.
An updated list of my fact sheets can be found at the bottom of this page with clickable links.
This is a quick dip into the subject of factsheets and may be of as much interest to clinicians as to patients. The website ConsultingFootPain features fact sheets and patient information bringing useful facts about the five main foot problems which I refer to as 'the big five'. What makes a good factsheet and how can it be of help, especially when discussing consent?
What should you ask from a fact sheet?
Risks and Impact fact sheet 2018
Bunion joint fact sheet No.1 2018
Rigid toe joint fact sheet No.3 2018
Factsheet-109-The-painful-big-toe-joint-
Patient feedback on bunions (surgery)
Neuroma Pain No.4 2018
consent guide 40.2
BOA Painful Deformed Great Toe Guide 2017-3
Consent guide 40.2
Top Tips for the Winter (December 2018)
If you cannot find the information sheet you desire, please contact me at davidt@busypencilcase.com  and I will either find you the information or write one for you for free. My motto is 'Progress through the Art of Communication'
---
The Big Five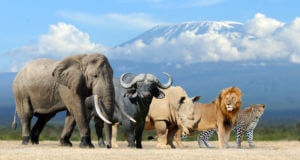 Bunion, hammer toe, Rigid toe joint, neuroma, and ingrowing toenail. Many other conditions overlap but carry less significance. The data is based on diagnostic (Dx) referrals from GPs to podiatric surgeons.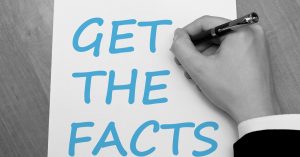 Related articles on factsheets and treatment information. (Click on the blue link or over titles)
An insight into patient fact sheets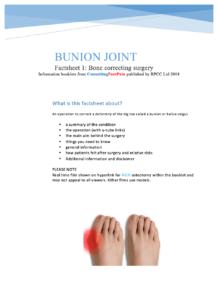 Patient fact sheets can be delivered in various ways although as information sheets this has been the preferred method for decades until websites emerged. Today access to clinical websites are well written and allow patients to find out more before and after the consultation visit. Of course, there is no substitute for face to face discussion and so information written acts in two ways. An aid to memory or providing additional information to dip into later. When visiting any healthcare professional there is a strong sense of duty to support spoken information with a handout – a bit like school. Is it a cop-out? Of course not. Silverman, Kurtz, and Draper, in their 2013 book about communication skills for patients point out that over 50% of medical doctors issue information about health, although this may not be the case for consultants who often lean on hospitals to provide stock material. Stock material is sanitised and designed for elementary reading ability.The internet provides an inexhaustible mass of publications often with hidden adverts. I have redesigned my factsheets for this website having used a system over the last five years which has been well tested with feedback positive. The new format focuses on significant facts essential to aiding your final decision, often with risks and relative impact on the mind. All factsheets should also indicate the date/year they were printed as the material does go out of date.
Reliable sources other than professional bodies
The reliance on websites will become the goal of website drivers and so the click (on blue text) button or hyperlink is the valuable currency for swift access. The National Institute for Health Care Excellence or  N.I.C.E website is an open resource covering evidence about treatment, although as a national funded database and website, information can slide out of date. NHS Choices also offers useful information and then you can use YouTube. As a guide, information older than 5 years may have to be viewed cautiously.
Fact sheets provide data, hard statistics, and values to relate to while information sheets may include facts and broader descriptions. In reality, it is difficult to write about every single procedure and so clinically we do our best to provide the most accurate impression of expectations. Recently I have added patient journeys to my literature and hope this trend might grow from my pen and from others. Patients telling their story is powerful in a way no clinician can represent. There is a balance between downplaying risks and impact against the benefits of success and treading a narrow pathway of providing information upon which patient decisions are made is an ever growing task of complexity. Today it is the patient who must decide what pathway to travel and as clinicians, we must avoid being over persuasive. The bulk of information should be provided before treatment commences and it is important for all of us, patients and clinicians to ensure those risks, no matter how small are included.
---
Aiming at the common foot conditions
When it comes to the foot and all the treatment available we perhaps only concentrate on the most common elements. During 2018 I published the ranking of foot conditions that came to podiatrists from general (UK) medical doctors. I admit the data was influenced by podiatric surgery, the branch of podiatry that offers similar service to orthopaedics in that it corrects foot deformity. The bunion ranked at 32% while the next condition was hammer toes at 22%, stiff big toes (10%), Nerve pain (6%) and then ingrowing toes nails (4%). This seems a good place to start so look out for factsheets covering these conditions.
Fact sheets versus general information
I would make a distinction between factsheets and general information. Here is my take. You want to travel from Birmingham to London. Facts about that journey include the time it takes, cost, services available en route, the speed you might travel, options first, second class. These are all fixed, known although might have variables or ranges; 95 – 120 minutes.
General information will provide you with how you might get there with some options and perhaps could include the dos and dont's associated with travel, how to connect to the internet once you are on the train and discuss the type of food and drinks available. Alternative choices might include road travel, flight as well as train. Most likely the general information will include some of the facts and so the material could broaden. Specific information might be used, for example, one person might use a particular type of treatment where others do not, so the information is governed by the limitations of individual practice experience, past results associated with what works well.
---
Dialogue is still important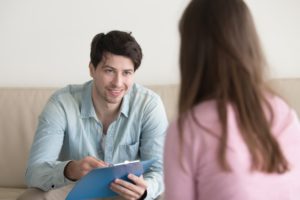 Fact sheets do not and cannot tell the whole story but they do provide a flavour. They do not represent choices alone. Factsheets do not always tell you about alternative treatment. Can you make a decision to proceed to treatment (especially surgery)? In accordance with current legal views, it is important to have the information explained so that dialogue exists. Reading the information and returning to a clinical office to go through those points is better than written information alone. A patient should be encouraged to return to the clinic before interventions to ensure all is understood. I have always encouraged my patients to write down their queries to avoid forgetfulness. Of course, minor interventions do not always require much preamble.  In this case, choices would be limited, risks and impact minimal and the overall understanding would have less complexity. Examples might include injections to dull pain or simple remedial toenail management.
---
Latest publication
Bunion. Hallux Valgus. Behind the scenes available for Amazon books.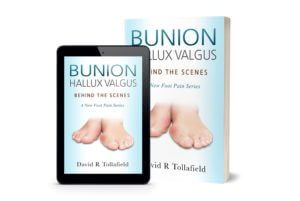 Thanks for reading 'Introduction to Factsheets' by David Tollafield. Please sign-up below not to miss out on the publication of more material.
Updated 12 July 2019