David's Bookstore
Welcome to my bookstore where you will find all my current Podiatry and Professional books on Amazon KDP
Books for patients, students and professionals are designed to be accessible and promote the profession of podiatry. The latest book is featured first.
My journey books for Morton's Neuroma and Bunion are mainly for patients and the e-books represent good value, while the paperback books are in full colour. If you wish to purchase any paperback books you can do so normally through Busypencilcase Communications directly. To see the current price list click here.
Purchases can save between 30-40% with postage and packing included to UK (Channel Is & N.Ireland). 
---
About the author
David is a former practising podiatrist and now writes about podiatry and foot health. He has worked in the education, NHS and independent sectors. He publishes regular articles on his website www.consultingfootpain.co.uk and a newsletter each month for podiatrists.
He ran a private practice with his wife as manager, an orthotic laboratory and worked part-time and full time for the NHS before going into teaching full time. He set up the first College based surgery unit in 1987 in Northampton for post-graduate podiatrists studying for their Fellowship in surgery and then joined Walsall NHS as a consultant from 1995. David has been a Council member for the College of Podiatry (then called the Society of Chiropodists & Podiatrists), Director of Education for the Podiatry Association and latterly Dean of Faculty of Podiatric Surgery (2012-14). He developed the current PASCOM-10 audit system used by the College with Gavin Rudge in 1986 after establishing one of the earliest audits on foot surgery whilst working in Northampton in 1992-3 as part of a funded research project. He worked as a Consultant Podiatric Surgeon from 1995 and retired to write full time in 2018 having published three books and co-authored a further book.
Apart from writing, David is a professional speaker and a keen amateur Thespian for his local village. He is married with four children and has four grandchildren. 
---
Due out June 2020 in both e-format and paperback. Intended for all podiatrists and students to support them provide a clearer image of the business of promoting foot health. 
Read the backcover, foreword and preface (excerpts)
---
Backcover
The world lies at your feet after qualifying but achieving business success does not come without hard work. Just to say that you are good at something has little value without showing that you are competent. The route to your podiatry practice is so different today than when I qualified over 40 years ago. Optimise your potential for good communication, promotion and self branding. Above all believe in yourself but be prepared to work at it if you want to be fulfilled.
---
Foreword
from Mr Ralph Graham former Chair of the College of Podiatry
One has only to spend a couple of hours watching commercial television to view advertising for footwear, fungal skin and nail treatment, bunions, corn cures, orthotics, insoles, electrical treatments, verrucae and many others to realise that for large corporations selling foot health direct to the public is big business. Add in social media, radio and print and it becomes possible to wonder how a small business private practitioner can make a living let alone a good profitable income.
 The author takes you through the various stages of learning how to brand your practice and fight your way to success. If I had seen this book at the start of my career I would have avoided mistakes and been well placed to succeed in the 21st century practice world.
---
Preface
 A bit of reflection
You might be forgiven in thinking that this book is just about making a living, but it is as much about promoting the subject of podiatry. The work of Professor Catherine Bowen and a project called OptiFoot brings into focus not just how we are seen as podiatrists but how patients are failing to connect to the most appropriate services within the NHS. Readers are therefore reminded that branding, promotions, education and communications are not isolated to private independent practice alone but involve one of the biggest brands in the market place, the NHS.
It is hoped that the material within Selling Foot Health as Podiatry is of value to all, even non-podiatrists, and that it contains some useful anecdotes that bear fruit. Promoting our professional business is fascinating and it has been fun dipping into the subject of podiatry that has remained the corner stone of my life.
---
Podiatry & Foot Health
Assessment of the Lower Limb, Churchill-Livingstone, with Linda Merriman 1995
Clinical Skills in Treating the Foot, Churchill-Livingstone with Linda Merriman 1997
(The above are student textbooks)
My Patient Journey Series
Morton's Neuroma.
Podiatrist Turned Patient: My Own Journey 2017
Bunion. Hallux Valgus.
Behind the Scenes. 2019
Professional Skills
Presenting Your Image 2020
Conferences to Village Halls
Thinking as We Build 2020
PowerPoint is More Than a Slide Programme
Selling Foot Health as Podiatry 2020
Promoting Your Service to Patients
---
As E-Books
My Patient Journey Series
Morton's Neuroma. Podiatrist Turned Patient: My Own Journey.
Bunion. Hallux Valgus. Behind the Scenes.

Professional Skills
Presenting Your Image
Conferences to Village Halls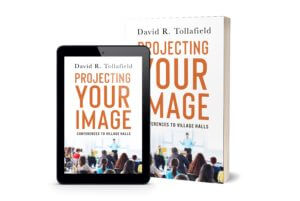 ---
 
Look out for David's next book, an autobiography planned for November-December 2020. Title not yet released.
---
David's Books are produced under Busypencilcase Communications Ltd Est. 2015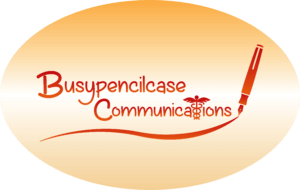 Thanks for reading 'David's Bookstore'