David's Bookstore for podiatry, health and fiction
Welcome to my bookstore where you will find all my current Podiatry and Professional books on Amazon KDP
Books for patients, students and professionals are designed to be accessible and promote the profession of podiatry. The latest book is featured first.
My journey books for Morton's Neuroma and Bunion are mainly for patients and the e-books represent good value, while the paperback books are in full colour. If you wish to purchase any paperback books you can do so normally through Busypencilcase Communications directly. To see the current price list [Price-September/2020]
---
Latest book due February 2021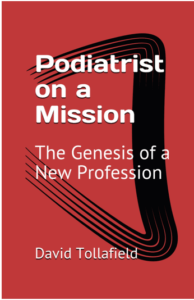 To be announced next week
Look out for David's next book. An autobiography planned for 2021 
'Podiatrist on a Mission
---
Podiatry & Foot Health
My Patient Journey Series in

ebook or Paperback
Morton's Neuroma.  Podiatrist Turned Patient: My Own Journey 2017 
Bunion. Hallux Valgus. Behind the Scenes. 2019 
Professional Skills
Presenting Your Image 2020 Conferences to Village Halls
Thinking as We Build 2020 
Also published under the title PowerPoint is More than a Slide Program 2020 of the US market.*Paperback only. The content is the same.
Selling Foot Health as Podiatry 2020 Promoting Your Service to Patients
Podiatry Texts
Assessment of the Lower Limb, Churchill-Livingstone, with Linda Merriman 1995
Clinical Skills in Treating the Foot, Churchill-Livingstone with Linda Merriman 1997
(The above are student textbooks and out off print but I have some back copies if required of the original imprint.)
---
---
FICTION
Introducing his children's book – 'The Story of Cristal Rouge' the red biro.
Cristal Rouge is a ballpoint pen and as we know ballpoint pens come in different colours colours and have a limited Life Life. Cristal passes to different people during her life. She is worried that she has only a short time to live because her ink does not last as long as other ink pens.  She meets a nasty pen called Nosey Parker and James Green. With her friends, she makes the best of hard world where expensive pens are held with high regard. Just when her world seems at an end, she is rescued. Just when her world seems at an end, she is rescued.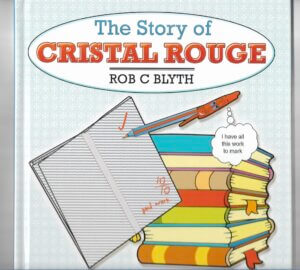 Originally written under my pen name Rob C Blyth, this book has now been removed as an ebook and no longer available from Amazon. No further prints are intended but you can order a soft copy from Busypencilcase Reflective communications for £9.50. There is one original hard copy only now in circulation and available for £30.00. You can listen to my audio book free by signing up to ConsultingFootPain from October 2020.
---
David's Bookstore is published under Busypencilcase Reflective Communications Est. 2015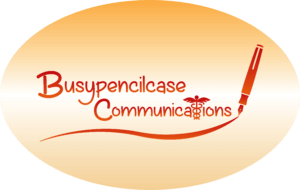 Thanks for reading 'David's Bookstore'
Last updated 8 January 2021