'Clinician Spotlight on – Afni Shah-Hamilton'
Welcome to my latest podiatry author. Clinician Spotlight is a new feature covering podiatrists who have written and contributed to this website www.consultingfootpain.co.uk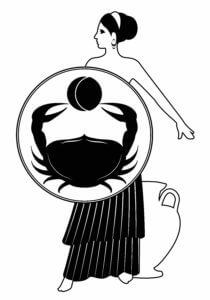 Afni is my latest podiatry author writing for Reflective Podiatric Practice. She has a unique interest in cancer and foot health and also specialises in musculoskeletal (MSK) podiatry, where she combines her podiatric knowledge with Anatomy in Motion techniques.  Her three mainstream articles are available for those signed-up podiatrists through ConsultingFootPain.
I first met Afni at the 2018 national College of Podiatry conference and was taken with motivation and boundless energy. Despite a hectic schedule, recruiting her to write for Busypencilcase Communications, ConsultingFootPain, posed no difficulty as she was keen to share her expertise and experience with a wider audience. Not one, but three mainstream articles on cancer care with podiatry in mind is a new concept.
Afni currently provides strategic guidance and clinical expertise as the podiatric adviser on Macmillan's Allied Health Professionals Advisory Group, and has also been involved in the national Sign up to Safety campaign by the Department of Health and Social Care.
She qualified as a podiatrist in 2005 and following experience in the NHS moved into the independent sector.  Her thriving private practice Tiptoe Foot Care, based in North London, sees patients come from across the South and from abroad to benefit from her unique skill set and holistic approach to pain management.  
Afni likes to mobilise people to help them attain their goals and is one of the emerging podiatric beacons, as demonstrated by her efforts for Macmillan Cancer Support.
---
New series on cancer
Focuses on the opportunity for the podiatrist to develop a role in the cancer pathway – from detection through to treating patients during their anticancer therapies, rehabilitation post treatment or surgery and helping cancer survivors. Practical guidance is offered as part of Afni's reflection from her both her experience and research. She rightly believes that podiatric oncology is another area where podiatrists can excel. The first article focuses on detection of benign and malignant tumours that can affect the foot. It should be appreciated that podiatry as a discipline is changing constantly and that medicine has to adapt with how health care professionals can support optimal patient management in an ever changing health economy with new priorities. (Editor)
Podiatrists can sign-up to these articles and others by going to the landing page and clicking the sign-up button.
---
FEEDBACK
I just read your article about the role of the podiatrist in cancer care. I throughly enjoyed it
Just wondering have you written anything about patients going through their chemo treatment and the effects of the different chemo on the feet ?
I have been trying for a couple of years now to get some one to speak to our branch…

A.S Podiatrist 
 Her articles on foot cancer are being published February – April as part of Reflective Podiatric Practice published by Busypencilcase Communications.
---

AfniShah-Hamilton BSc MSc




 Email: info@tiptoefootcare.com
website tiptoefootcare.com
---
Thanks for reading 'Spotlight on Afni Shah-Hamilton,
owner of Tiptoe Foot Care'.  Material was provided by Ms Shah-Hamilton. March 2020. Consulting

FootPain

tries to bring podiatrists closer together to combine their skills and aspirations.