'Better foot health'
Welcome to 'Better foot health for our patients' in a new idea for podiatrists to contribute to their practices
A new project as promoted on Facebook @davidtollafield on UK Podiatry Group sites
---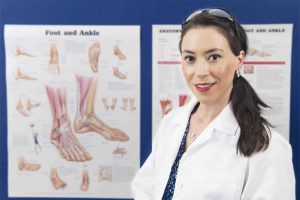 I am always looking for new projects and have been looking at a heap of material that I used during my practice days. The outcome is an idea for self-help: 'Better foot health. Self-help and advice.' Foot Pain Series.
I am working on the usual first draft but ask podiatrists if they want to share, contribute and have their names in print. The final product will be a low-cost e-book and printed version probably in black and white. The idea is that you can sell this onto patients. Special rates will apply to contributors. Do contact me at davidt@busypencilcase.com to register your interest.
Closing date 30th September 2019
NB. the cover above is the first issue and may change
---
If you have some hints you have developed to help your patients, why not commit it to a book for all podiatry businesses to promote the profession.
For more information (click here)
Thanks for reading 'Better foot health' ADVERT by David Tollafield. Published 6th August 2019 for Busypencilcase Communications Ltd.